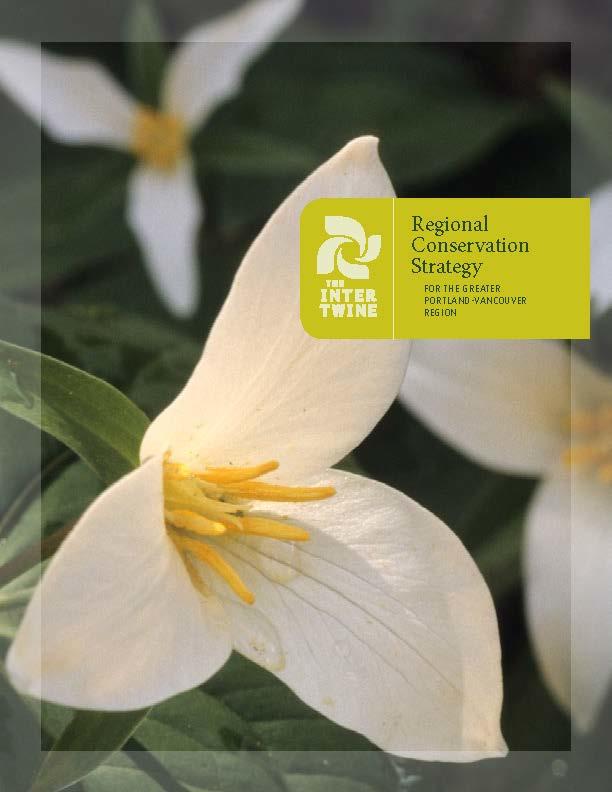 Regional Conservation Strategy
The Intertwine Regional Conservation Strategy describes how we can protect our region's biodiversity for the long term. It defines the challenges facing local wildlife and ecosystems and offers a vision, framework, and tools for moving forward collaboratively to protect and restore our natural systems.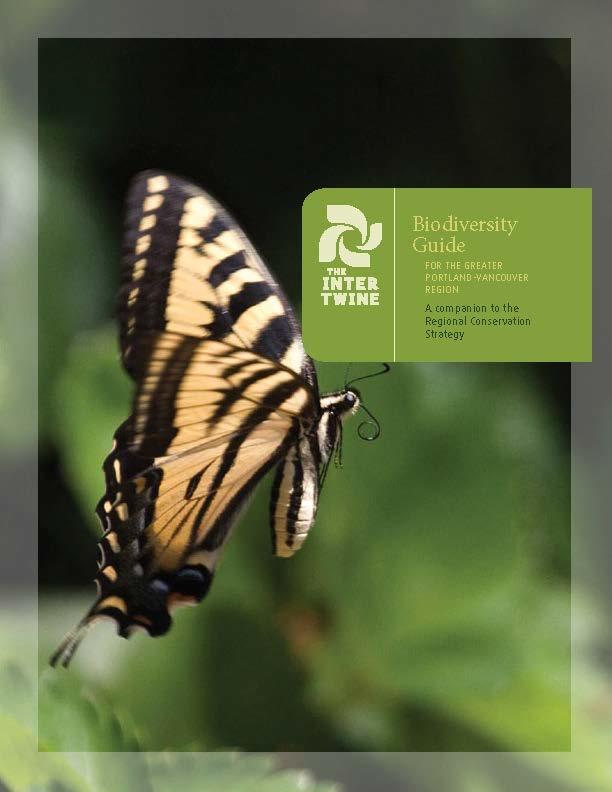 Regional Biodiversity Guide
The Intertwine Biodiversity Guide for the Greater Portland-Vancouver Region, together with mapping and GIS modelling completed specifically for the RCS, provides important tools for conservation practitioners and decision makers: a narrative that describes the composition and patterns of biodiversity across the region, a land cover map at a scale suitable for analysis of urban and near-urban areas, and a data-driven GIS model of conservation priority areas.
Regional and urban high value habitats
This map shows the highest (dark purple) and high (light purple) value habitat in the Portland-Vancover area. Highest value habitats are defined here as the top 10% of habitat and high value habitats are defined as the top 25% of habitats.
Regional and urban high value habitats and natural areas
This map shows all the high value habitats in the Portland-Vancouver area that are not currently protected as a natural area or park. The highest value habitat is dark purple, the high value habitat light purple, the natural areas and parks are green.